A division machine invented by a 12 year old. Can divide a number up to 15 by a number up to 3. It runs out of blue marbles regularly, esp for larger numbers.
The number you are dividing is set with the blue arrows on the left-- the middle two represent 1 and 2, the bottom two represent 4 and 8. Pointing left is a zero and pointing right is whatever binary number the arrow represents.
The number you are dividing by is set with the two leftmost green pieces on the third row, where the one on the left represents two and the one on the right represents one. They are opposite in their directions- this picture shows both set to "on"; they are flipped upside down to turn off.
The answer is represented on the right. The blue arrows represent 1, 2, and 4 from top to bottom, with pointing left meaning off and pointing right meaning on.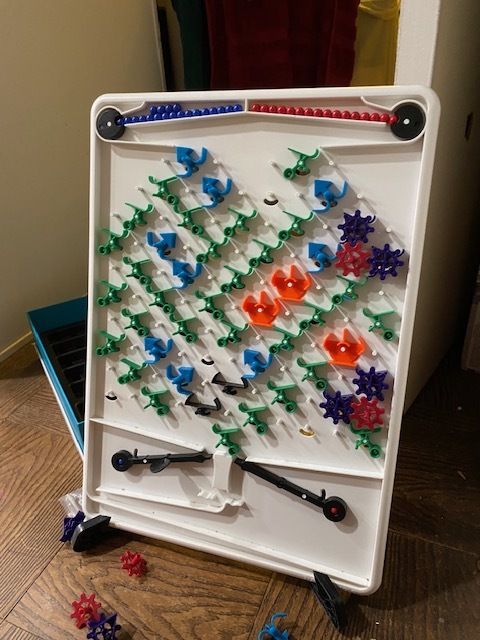 It stops by itself when it finishes calculating the answer. It can overflow on output (if a red marble gets stopped).