Here's my solution (it's the one from the book):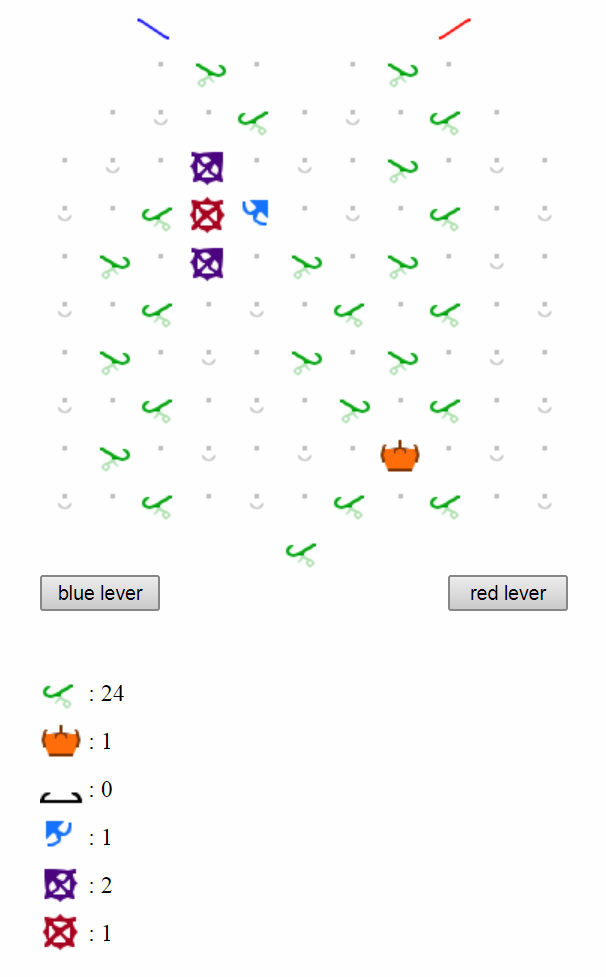 And here's the link:
http://www.lodev.org/jstumble/?board=rrelelebereelg1elerbrreelellererreelerlereexeelellel
Description: This is a tricky little circuit. Normally, 2 bits run a course of 4 different positions before repeating. But with this configuration, in one of the positions, one ball advances through two of the positions at once, causing there to be only a 3 position cycle.