Hi, I recently discovered a cool way to improve Turing Tumble's "processing speed."
It turns out, that balls will travel down the board faster if you have the pieces arranged in a straight formation rather than in a "cascade" due to the loss of energy from changing direction so frequently.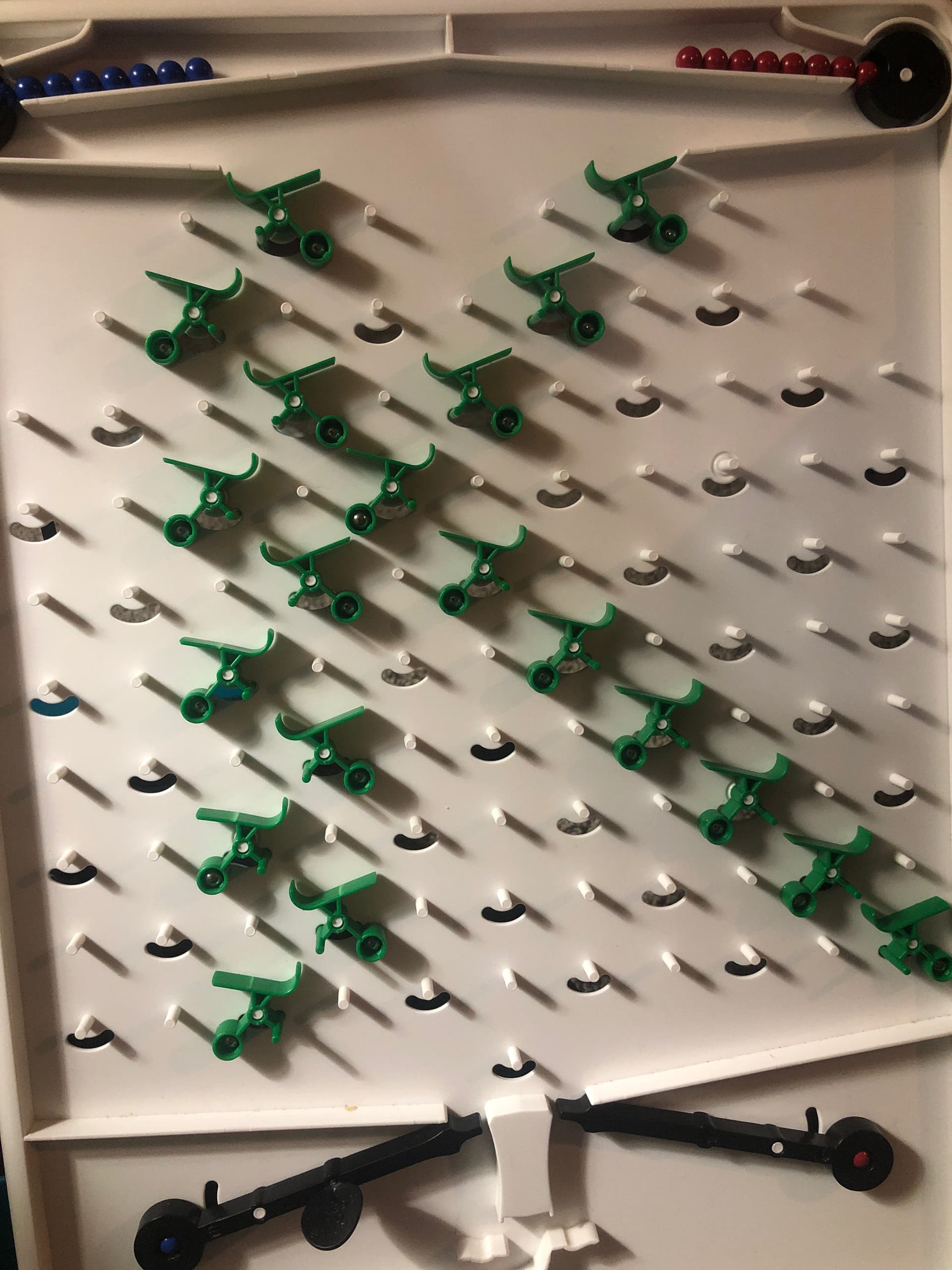 (Blue 10 direction changes, Red 2 direction changes)
I've decided to conduct a race to see just how much faster this new method is.
The results tell us that the balls travel ≈1.49375 times faster if they have 2 total direction changes per lap rather than 10.
Try to see if you can improve something using this method.